Kino Flow 1800mm strip light inc: Kino Flow 100M b...
This item was sold in one of our on-line Auctions / Sales. We may have similar items available in our forthcoming Auctions, or if you have equipment to sell please contact us for free valuations, advice etc - Tel: 01778 590111 / Email: info@ppauctions.com or please get in touch with us via our contact page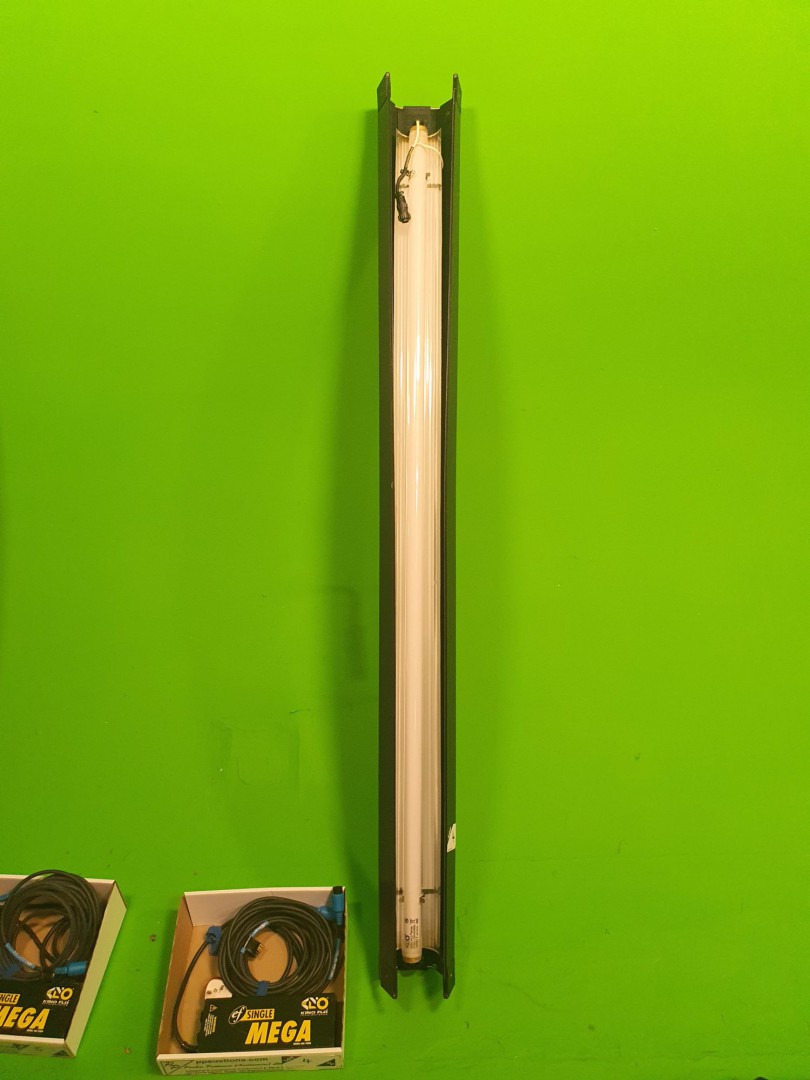 Description
Kino Flow 1800mm strip light inc: Kino Flow 100M ballast
Auction - Meadows Farm Studios
BROADCAST / STUDIO EQUIPMENT:
Hague camera support arm, 2600mm
Panasonic TH-42PH11EK LCD monitor on Unicol mobile stand
Qty Kino Flow studio strip lights, 4x4 & 6x6
JVC GM-P420PCE plasma display monitor in black mobile transit case
Arri Daylight Compact 2500 studio spotlight with 25/40 EB universal ballast
CNN. Co LS1200 TE studio spotlight with flicker free 575/1200W universal ballast
Arri 575W studio spotlight, Arri 375 ballast 1200x1200mm filters
Arri L7-C light engine 2 studio spotlight on Strand mobile stand
Doughty T55510 Easylift mobile tripod
6m x 8m aluminium light rig inc: 14x Photon Beard Highlight studio lights, power boxes, cables etc
Pair Rogers LS3/5A monitor loudspeakers, s/n 41416A, 41416B
Qty various stands, trolleys
Studio lighting inc: Dexel lighting, Bambino 500, Strand Color Quartz, Desisti Leonardo 353, Arri 650, Cinequip, Castor 270, 3 phase, single phase power boxes, Arri Lite 800 etc
Tannoy System 600 speakers
Dedolight Aspherics 2 studio lighting kit on stands
Balcar Nexus A3200 studio lighting system with lights, ballast etc
Elinchrom A professional photo flash system
Manfrotto Art 260 tripod, 23ft autopoles
4x Gojak 5000 castor system, 565kg SWL each
Spazio white acoustic doors, 5 section, 2700x900mm section size
Bowens Equipe 2400 3 head flash kit in carry case, 2400W
Contactum distribution boards inc: sockets
White leather effect L-shape sofa.
Black leather effect 3 seater sofa, 2100mm
Black leather effect 2 seater sofa, 2100mm
Qty various 2 door metal storage cupboards etc
White hi-gloss kitchen inc: integrated dishwasher, fridge freezer, sink, oven, extractor etc
Bosch flame select gas 5 ring hob on 4 door kitchen island
Beko fridge freezer, silver
Qty various office furniture inc: desks, cupboards etc.