Telonic sweep generator tester & Kikusui 5121A ali...
This item was sold in one of our on-line Auctions / Sales. We may have similar items available in our forthcoming Auctions, or if you have equipment to sell please contact us for free valuations, advice etc - Tel: 01778 590111 / Email: info@ppauctions.com or please get in touch with us via our contact page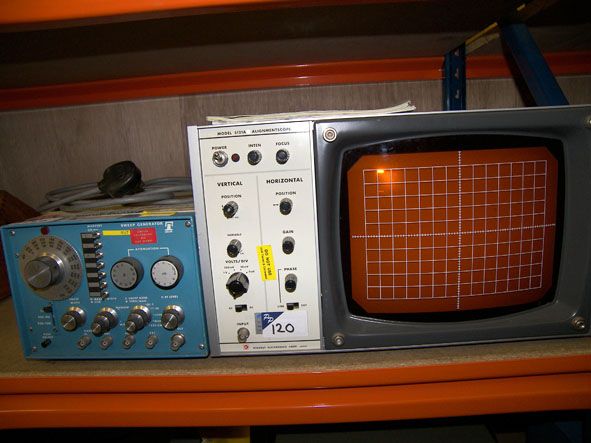 Description
Telonic sweep generator tester & Kikusui 5121A alignment scope
Auction - Flight Refuelling Ltd (Cobham plc)
Final Site Clearance Sale including: Machine Tools / Sheet Metal & Welding, Factory / Mobile Plant, Inspection, Canteen, Office Equipment, Vertical Carousels, Sundry / Miscellaneous Equipment, Paint Shop, Qty electronic test equipment inc: spectrum analysers, signal generators, oscilloscopes, power supplies, multi meters, bridge ohmmeters, amplifiers, programmers, probes, etc.